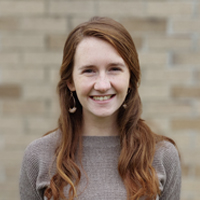 Brooke Turner
Assistant to Florence Campus Student Ministry
Life Story
I grew up with my mom and grandma in a small town where everyone knew everyone. We attended a small church every Sunday and because of this, I thought I was a Christian. I always assumed going to church and being a good person was enough.
I started attending Younglife in high school and it was there that I first heard and understood the gospel message and responded to it. I learned that Jesus wants a relationship with me and how God adopts me as His own. I gave my life to Christ in my sophomore year of high school. Shortly after, I began attending GFC. I went on to become a Younglife leader because I desired to tell high school students about Jesus just as my leaders had done for me.
After leading Younglife, I was called to missions in Haiti. I lived there for about 2 years and it was really difficult for me to return to America. God has been teaching me that He always goes before me and that His plans are always for my good. I am continually learning to follow Him faithfully.
I've been working for GFC since September 2019. One thing I enjoy about serving here is getting to be a small part of the big work that God is doing.
In my free time, you can find me at Chick-Fil-A any day of the week, except Sunday. I love anything crafty, traveling, and hanging out with friends.
Hope for GFC
My hope for GFC is that we would be an inviting church constantly pointing to Jesus in all we do. I pray we would also hold tight to the importance of missions.